Save Open Space - Documents
Obtained by Public Records Request
The Residential lot was dedicated to Open Space in 1979
On August 5, 2022, a plan was submitted to the Woodside Planning Department to bulldoze the Open Space and build an additional 35 parking places. This would allow a massive expansion of the Bakery and cause more traffic and congestion in our country town. The Town is the owner of the Open Space easement and has not approved sacrificing it yet. Details of the plan to bulldoze the Open Space are on the prior page:
Bulldoze Plan
Below are documents and information relating to abandoning the Open Space Easement.
The Town should not abandon the Open Space Easement
The following is in the text of the Open Space Easement document that George Roberts signed in 1979. The easement was assigned to the Town in perpetuity. The Town must obey the California Code regarding abandoning an Open Space Easement as per the code mentioned below..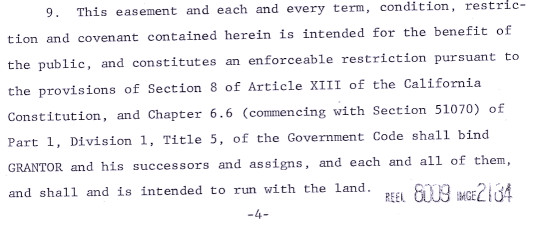 The below findings must be approved by the Town Council .
It is our belief that they can not be legally found, but we can not be sure.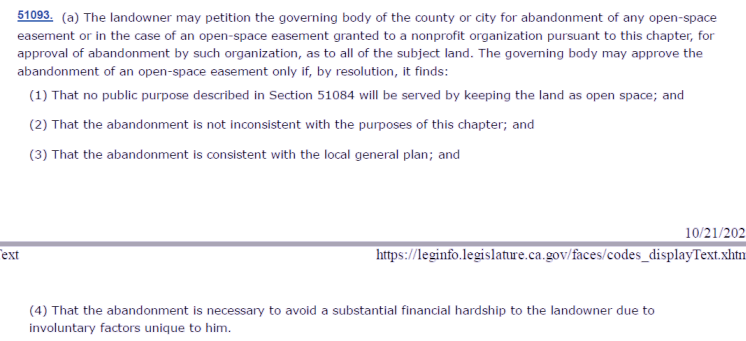 Oct 21, 2022 - The attorney for the neighbors filed a complaint regarding the parking lot and abandoning the Open Space easement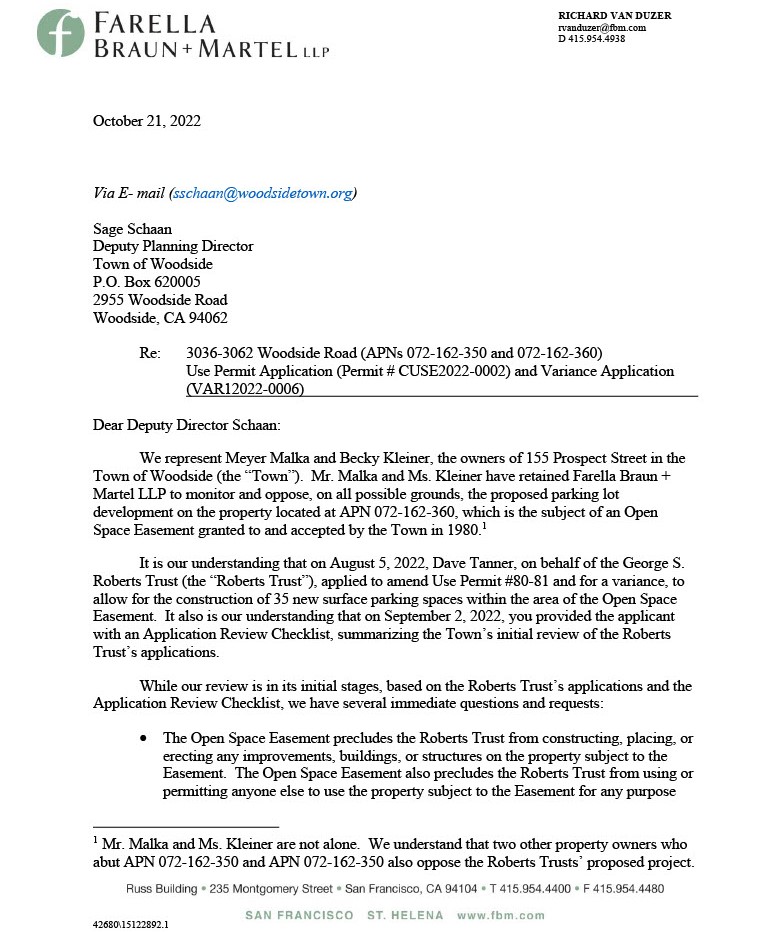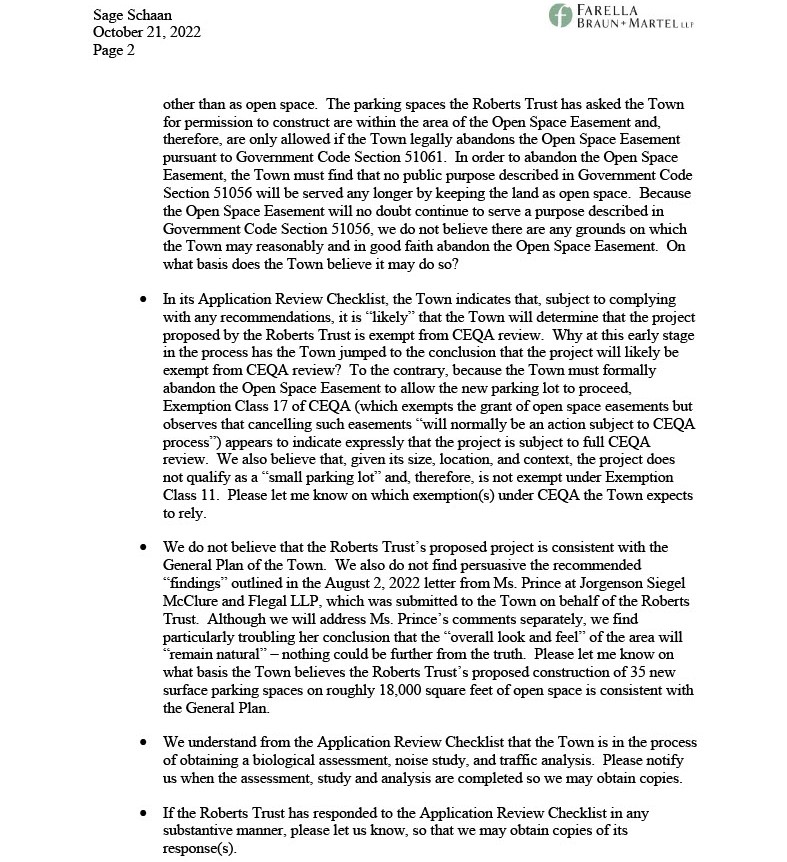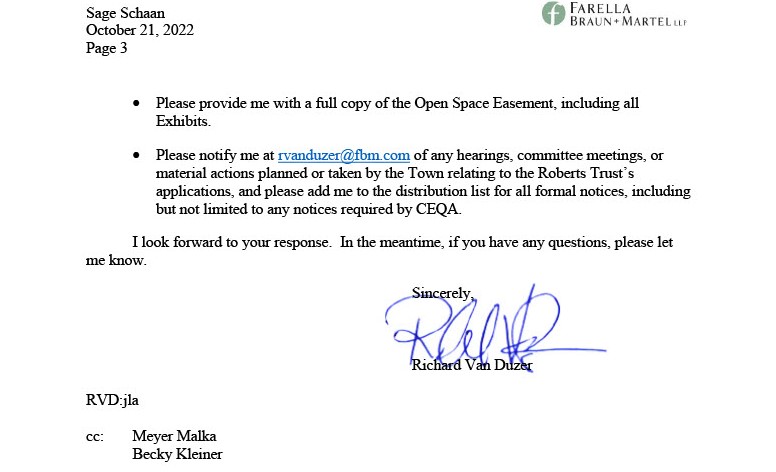 Nov 6, 2022 - Response to the Attorney for the neighbors. Complaint regarding the parking lot and abandoning the Open Space easement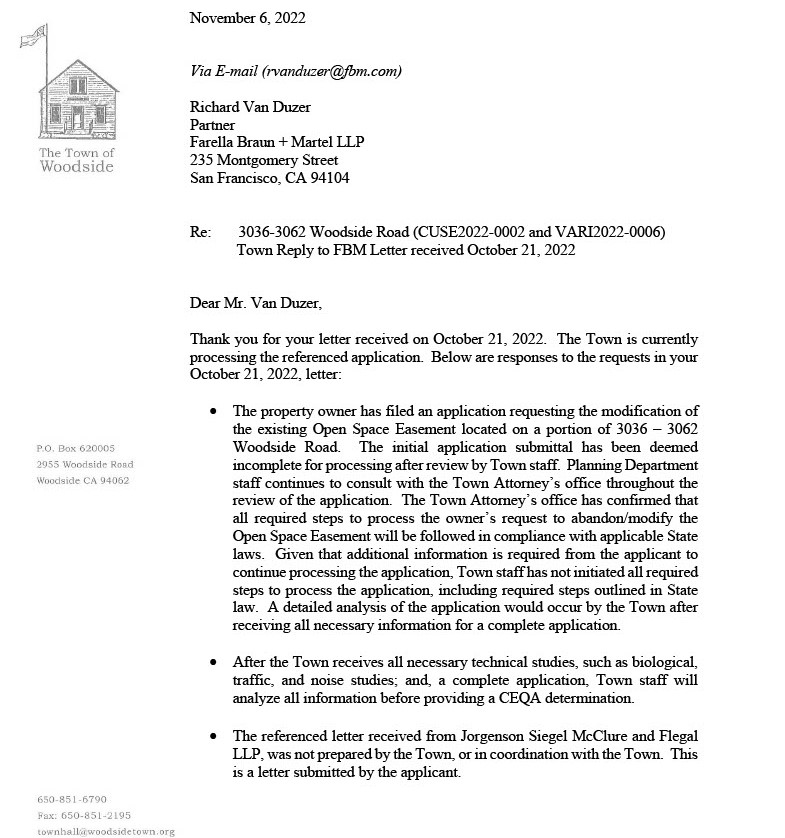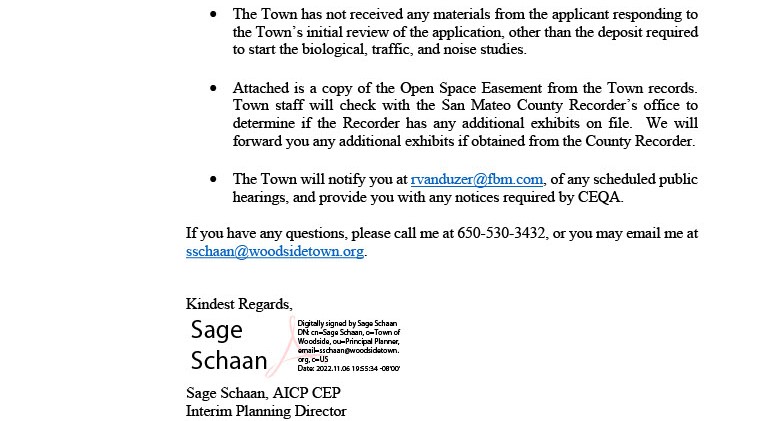 Nov 10, 2022 From attorney for the neighbors to the Town. Follow up with questions regarding application, GP consistency, reports , maps and easements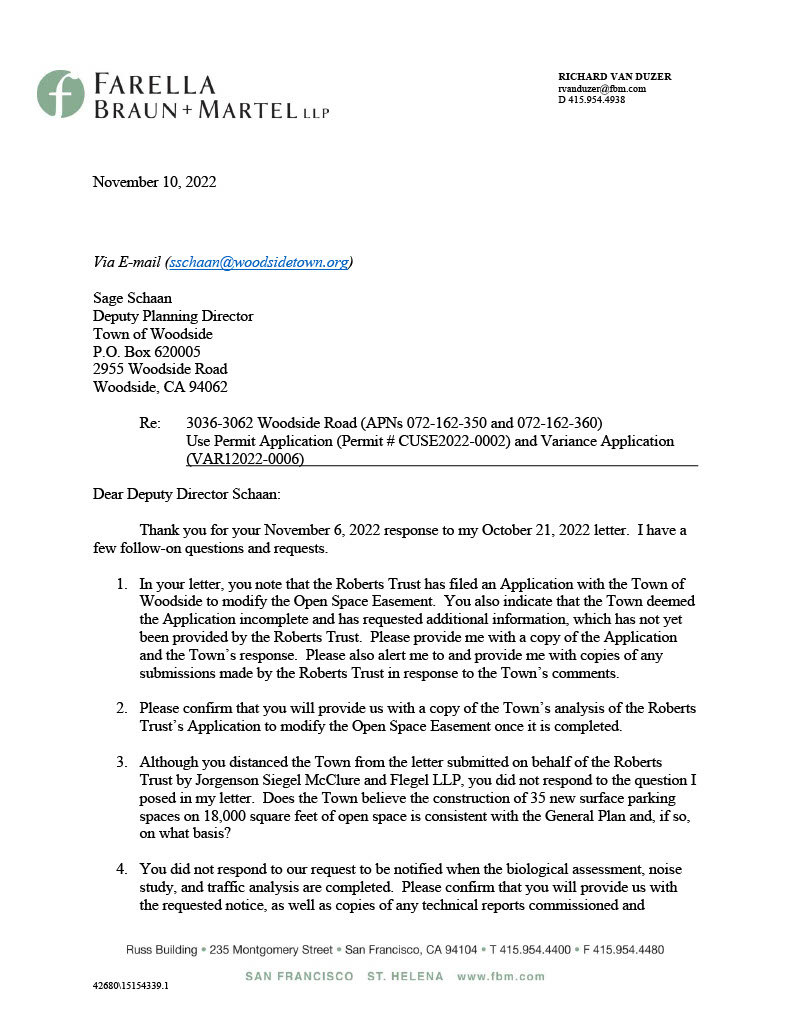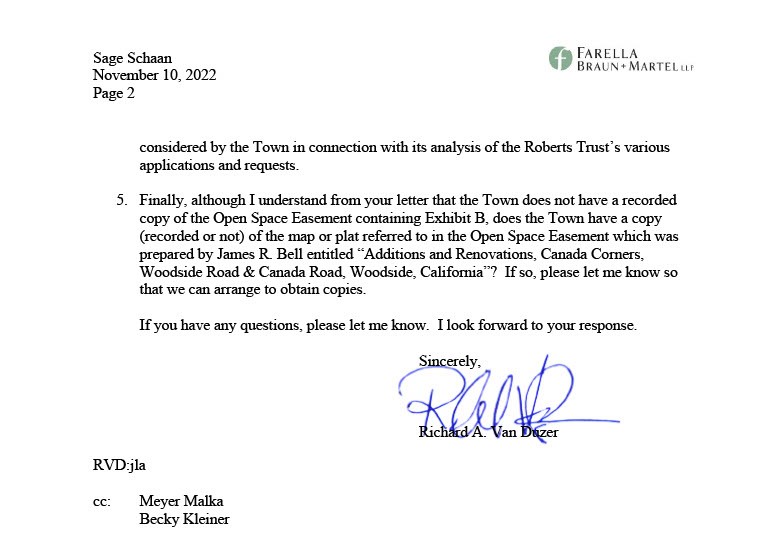 Dec 2, 2022 Response from Town regarding application, GP consistency, reports , maps and easements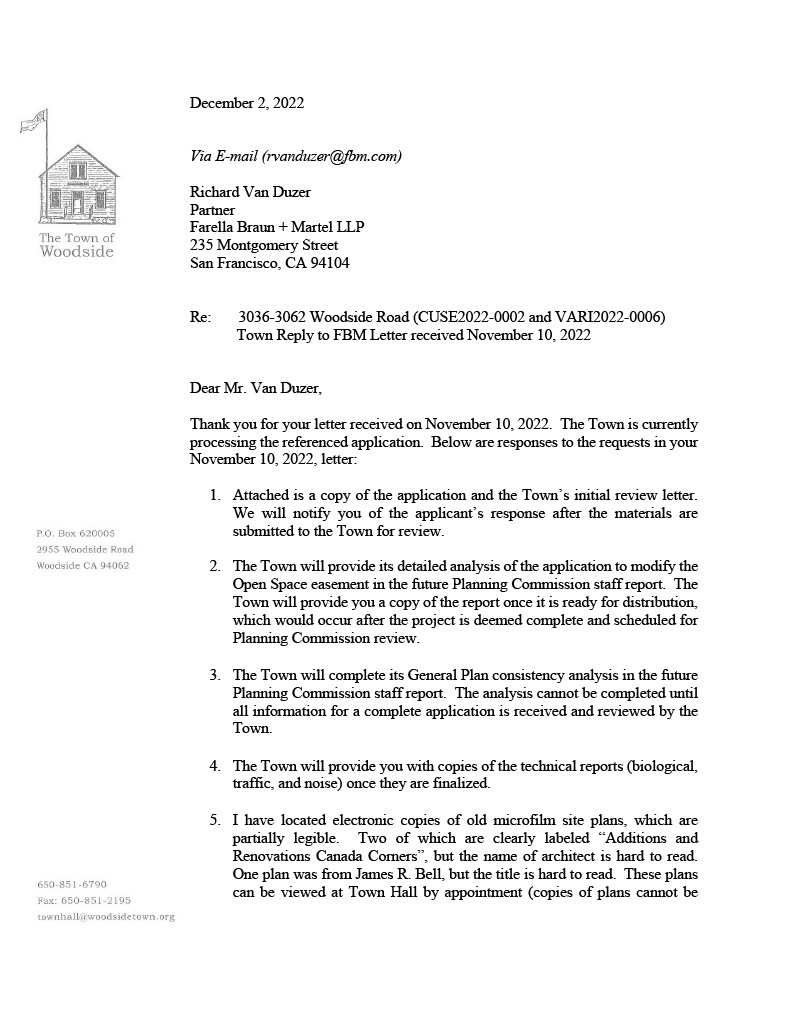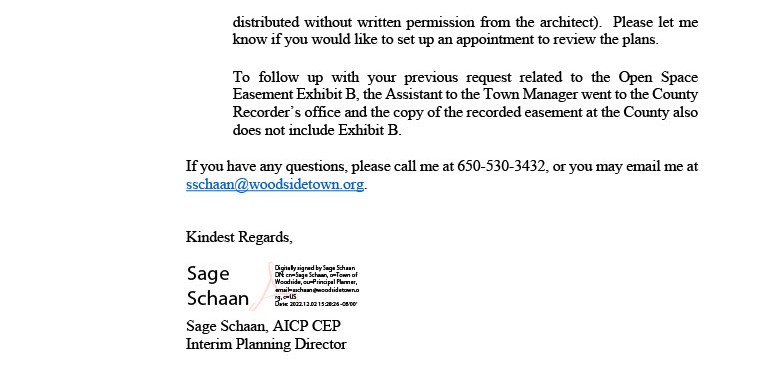 Website supported by Save Rural Woodside